Noel*
2011.12.14 Wednesday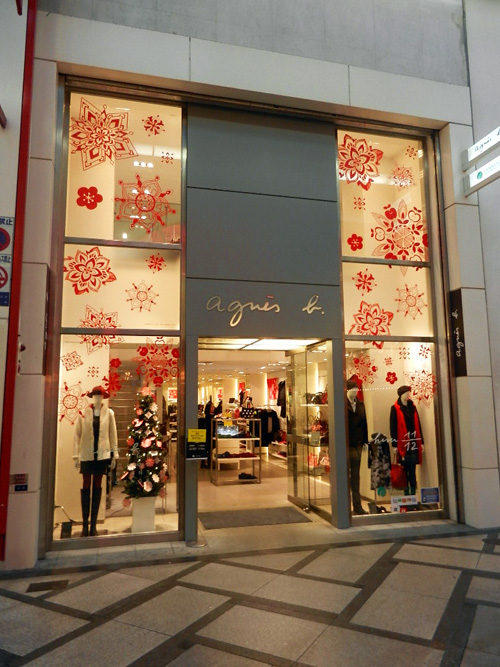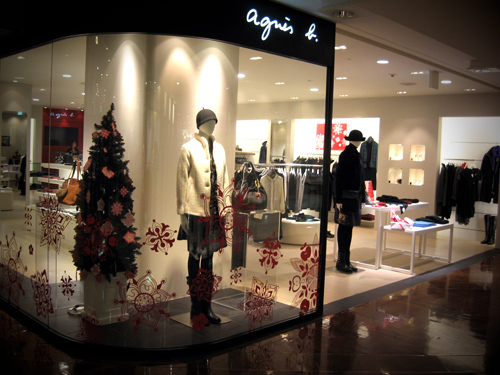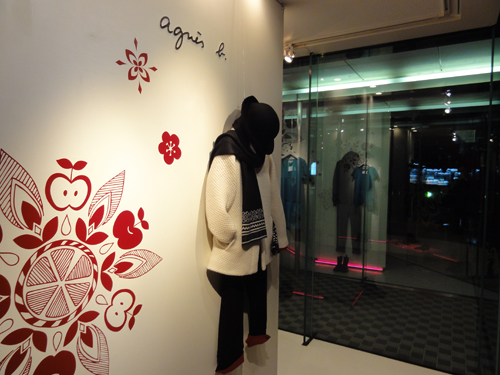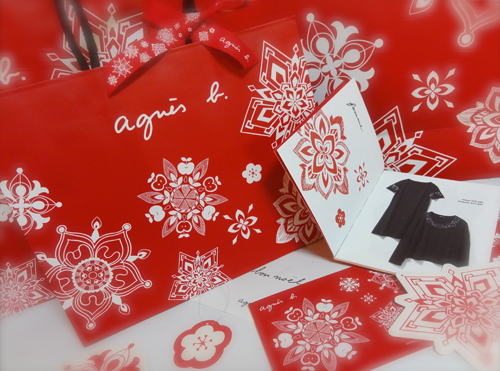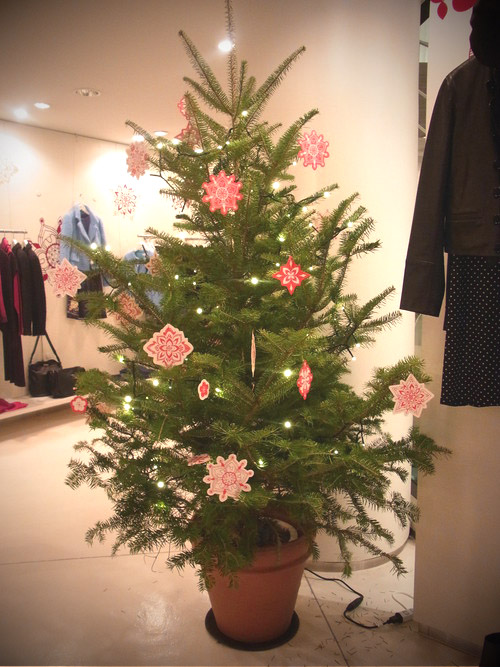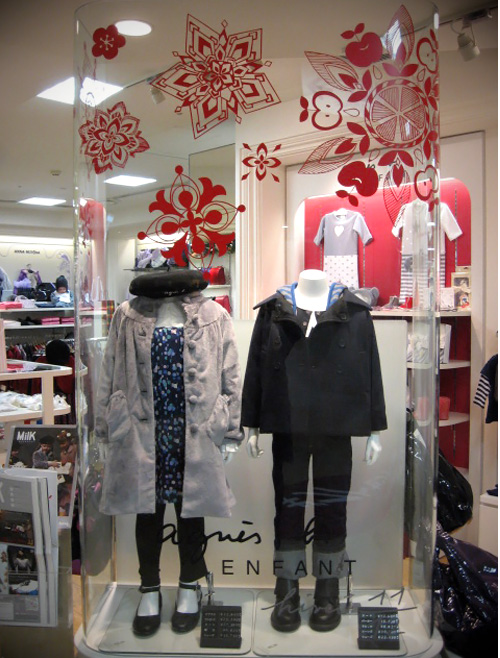 sketch bookから産まれた星達は、全国のwindowに飛び出しました。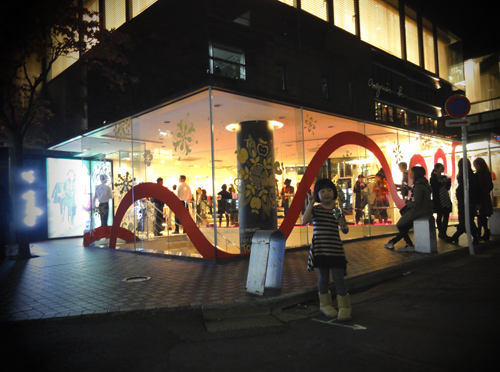 at agnes b. AOYAMA 2011.11.18~2012.1.17
青山店はKAMIのラインと共に、HITOTZUKIで。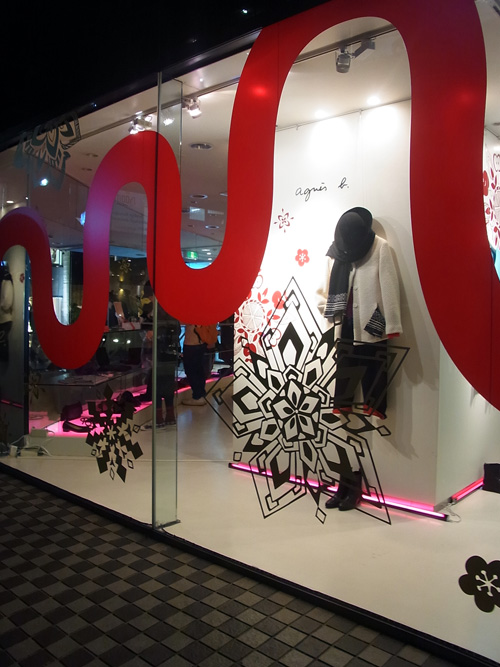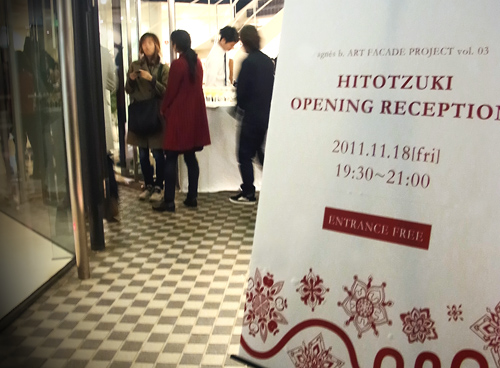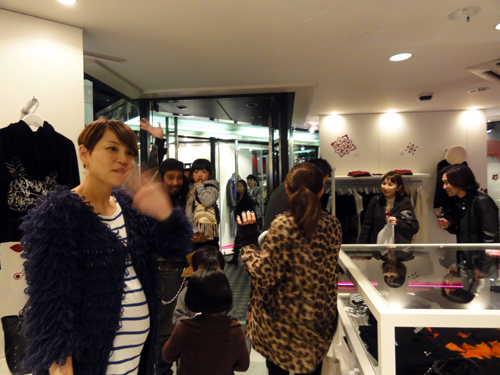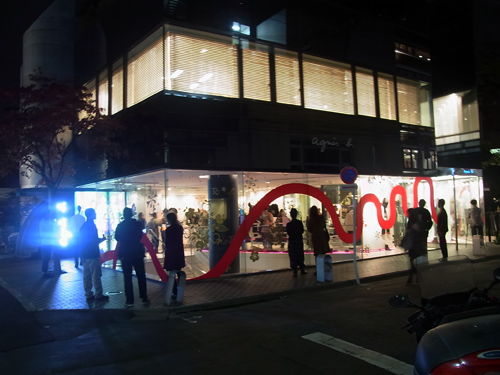 HOT WINEのシナモンの香り、心温まる夜。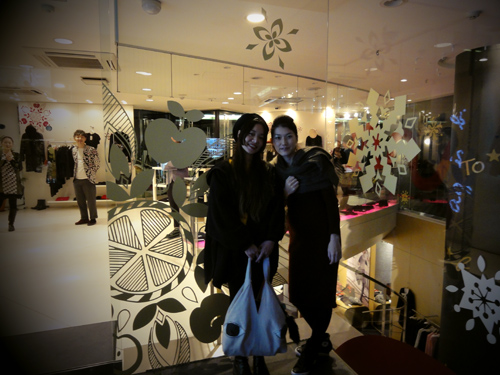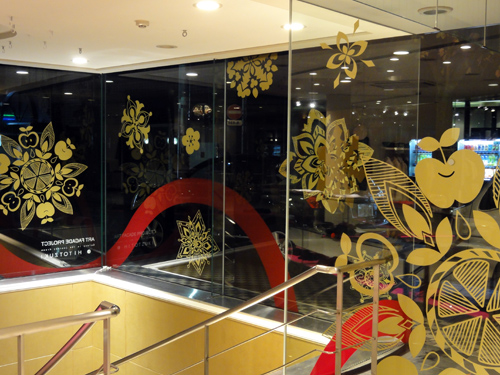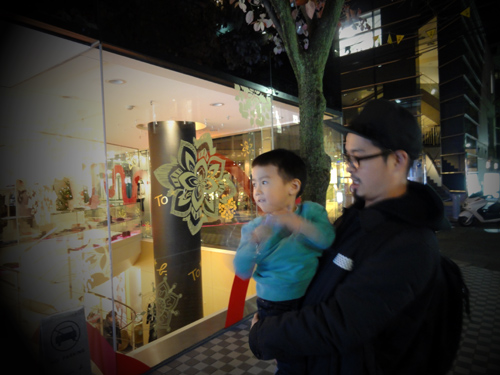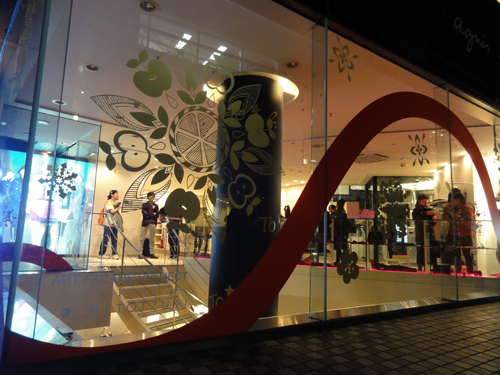 dream journey through the galaxy
現実と非現実の間を旅する、夢の中。
踊り、流れる、おやすみとおはようの間。楽しい事を見つけるための旅。
夜空に浮かぶ星の形は誰かがみつけるまで誰も想像できなかった、未知の形だったはず。
きっと今でも、誰も見た事のない形がどこかに存在しているかもしれない。
予想のつかない明日のように。
夢を見て創造の銀河を旅しよう。きまった形なんてないのだから...
Between reality and imagination
I travel in a dream, dancing and moving with a flow
from dusk till down,
seeking joy and pleasure
Stars in the sky remain hidden
somewhere until they are found
like a new day nobody can predict
Let's start on a journey in to the galaxy,
Into our creativity,
whose shapes are yet to be known.
sasu.
Category :
gallery